Hazardous Waste Disposal Service Manchester & North West
NWE Waste Services Ltd is a trusted hazardous waste removal partner for Councils, Universities & Businesses
Hazardous Waste Disposal Service
Licensed to receive a vast array of waste streams.
Find out more about Hazardous Waste Disposal Service for the North West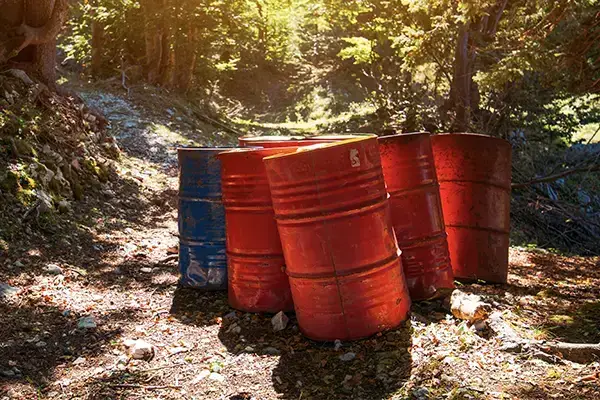 Best hazardous waste disposal service in Manchester and North West area chosen by customers due to our comprehensive solutions. We prioritise safety, compliance, and environmental responsibility to ensure customer's hazardous waste is managed compliantly and properly.

Are you searching for the best hazardous waste disposal service in Manchester? Great, we can help! Our expert hazardous waste team specialises in handling a wide range of hazardous materials, offering cost-efficient compliant disposal options tailored to individual needs.

Businesses in and near to Manchester trust NWE for the best hazardous waste disposal service and solutions. Our dedication to thorough handling, transportation, and safe disposal guarantees a reliable waste solution for each businesses' waste management challenges.

Read more about the UK Government's Hazardous Waste Overview
Read more about the HSE Hazardous Waste page dedicated to environmental legislation.


Service your total waste management using the best hazardous waste disposal service management in Manchester. We guide you through every step, from assessment to disposal, ensuring compliance and efficiency of cost and time for every waste management project.

NWE enjoys a reputation for only the best hazardous waste disposal management across the North West region. We tailor plans, expertise and commit to sustainability at each stage of disposal; making us the preferred hazardous waste disposal and management partner for businesses in the region.

Our customers transform their waste management approach NWE's hazardous waste disposal solutions. We offer end-to-end waste solutions that not only meet regulations but also optimise the waste removal processes to achieve long-term viability.
Embrace the best environmental waste solutions in Manchester from NWE and contribute to a cleaner future. Our innovative practices minimise waste impact, aligning with your business's sustainability goals, giving coherence to total waste management solutions.

Discover our environmental waste solutions for a more eco-friendly approach. Through waste reduction, recycling and strategic planning we help customers make a positive difference in their local environment in Manchester and the North West.

Manchester's pursuit of a greener community is supported by our better environmental hazardous waste solutions. Contact us to implement environmentally-friendly waste strategies that benefit both your business, Manchester and the planet…